Gardiennage Services In Mallorca
Let us take care of the hard work for you. It's all in the detail when it comes to caring for your boat and we understand that your time is precious when you are here, so we feel it's important for you to be able to just step on board, turn the key, relax and enjoy your boat. 
Our gardiennage service not only ensures your boat is clean, but includes regular engineering checks to make sure your leisure time is trouble free.
In the event of an emergency you can reach us 24hrs a day for assistance.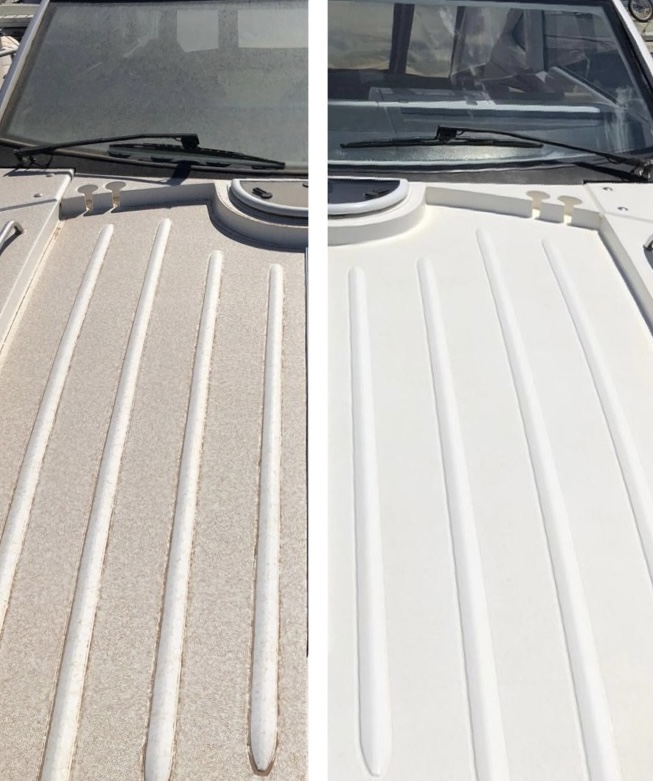 Our Standard Monthly Gardiennage Package Is As Follows:
Not having to worry about your boat when you are away is an enormous weight off your mind . We often have unpredictable weather here especially in the winter months and storms can cause a lot of damage if a boat isn't tied up properly . We constantly keep a check on weather reports and carry out checks regularly to ensure the boats are safe. We also make sure your shore power is on and functioning and bilge pumps are working correctly.
"The old saying that your happiest boating days are the day you buy your boat and the day you sell your boat does not apply when leaving it in the care of Total Marine. We have had boating pleasure with them from the time we bought our first boat many years ago. The personal attention from The Total Marine team is keeping Fair Cape looking almost as good as she did twenty years ago. every season she actually enjoys the sea more and more. Thank you for being part of our many years of enjoyable boating."